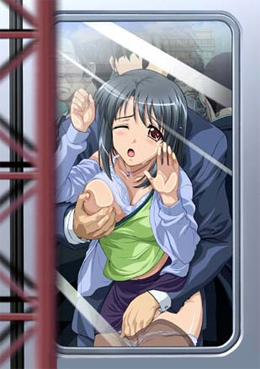 Synopsis
* Based on a game by Xuse Ginjo

Tohyama Masuo, who was called Thomas, was dull guy and out of work. When he was going to look for the job, he met Tachibana Ayane, a woman of his type, in a crowded train. Her refreshing smell made him so excited that he found himself touching her on her hip. This was the beginning of his pervert activities. With his technique, he gave sexual pleasure to women all over the place.

Source: Animenfo

Note: The title is a play on the japanese name of the children's series 'Thomas the Tank Engine'. Rather than being 機関車トーマス 'Kikansha Thomas' (Locomotive or lit. Engine-car) this is 痴漢者トーマス 'Chikansha Thomas' (lit. Molester-man).