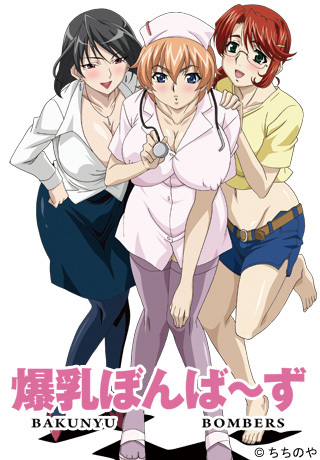 Synopsis
Ep1 - Tachibana Kaoru is a nurse at Yamane Sougou Hospital. She possesses extremely big breasts and high libido. Whether it's while checking temperatures or working the night shift, she is a dedicated nurse who allows patients to use her body as they please. Whatever a patient's fancy, she will do.

Ep2 - Shiina Misaki is a normal housewife and mother of two. However, she is severely myopic. One day, her landlord takes advantage of that condition and transfers a huge amount of debt to her. As she does not have sufficient money, she is forced to use her body to service the debt.

Ep3 - The prideful and well-endowed teacher Wakatsuki Risa gathers the gaze of male students everywhere she goes within the school. However, she masturbates chronically and is discovered by some students. Blackmailed, she submits to their desires. Trained into becoming sex toy, she is even used by the janitor and school principal.